"…and baby, it's amazing I'm in this maze with you, I just can't crack your code…"
Well, obviously, I love the clean version of Holy Grail. It's better, right? 🙂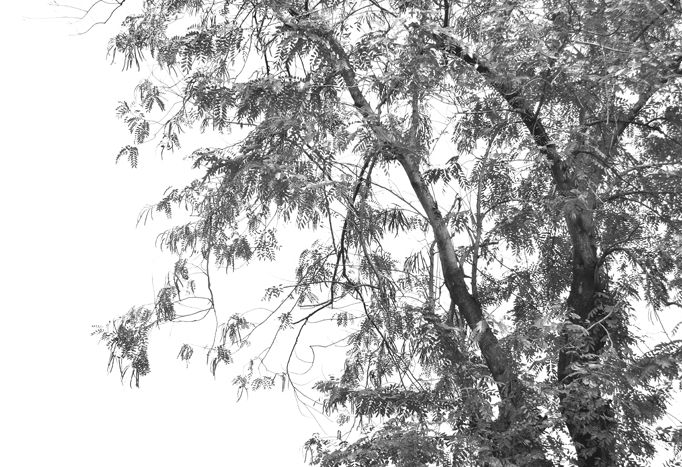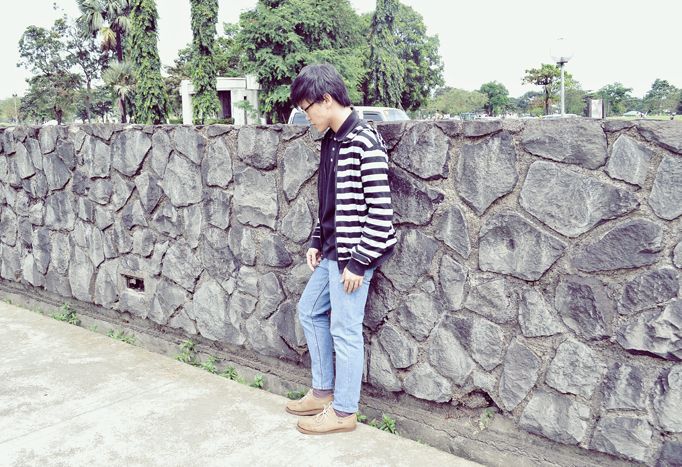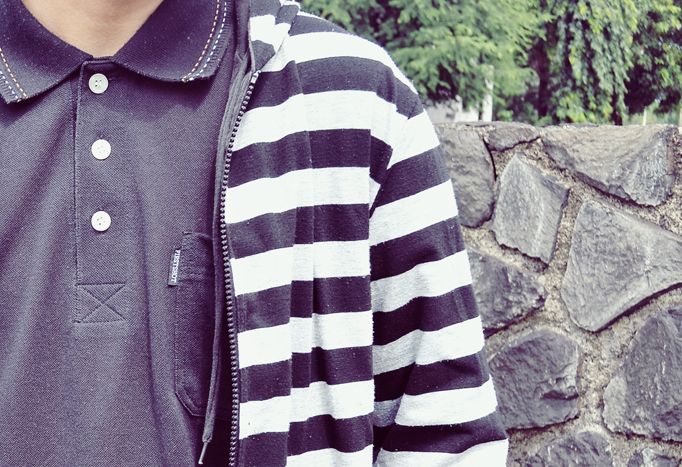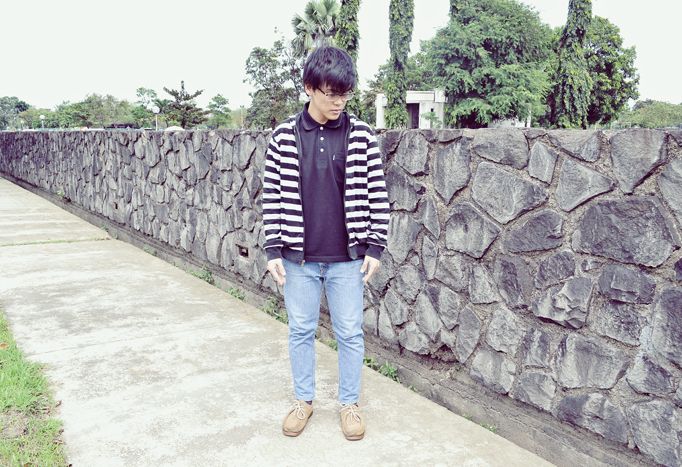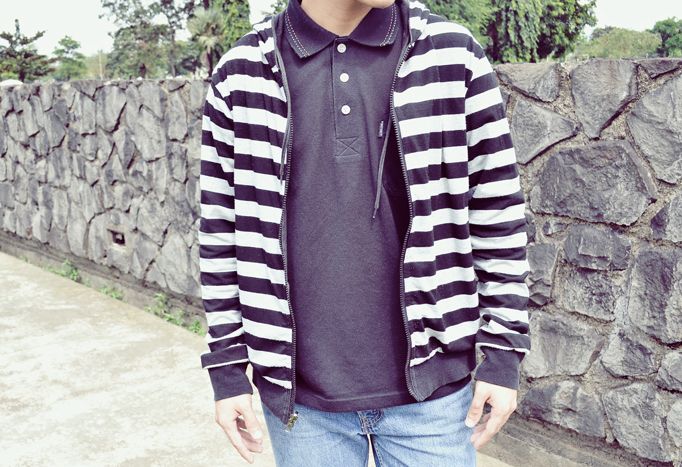 Polo Shirt: from Japan, Jeans: Levi's, Shoes: Kickers
I can't believe our break from school is officially over, I'll be riding the bus again from Laguna to Manila, LRT (Light Rail Transit), then I'll be seeing again the white paint of our school, everyday, well I guess I'll miss these when I graduate from college.
On to my outfit post!
Here's what I wore last week when my family and I visited the cemetery. We don't really go to the cemetery every 31st of October or the 1st of November because we don't want to get stuck in traffic or walk along with bunch of people on the street, either we will go there one week before or the week after.
I decided to wear this jacket from my friend, I have this since high school, I guess this is one of the jackets in my wardrobe which already have a sentimental value and also on the other hand, I look like I gained some weight here, don't you think? Well, horizontal stripes can make a person look fat wider, an optical illusion it is, while vertical stripes can make a person look taller. Those are some cases to remember and stripes will never go out of style.
Hype this look here!
BOOKMARK!