Jollibee is giving away awesome prizes! Do you still remember my last post about the Jollibee's Choice Ko Yum Awards? click! – Have you voted for your favorite artist? Favorite trend this year? Song of the year? Or you can nominate who you want to see at the awards night! It will be held at the Music Museum on November 4, 2013. Everyone's eligible to vote, here's how: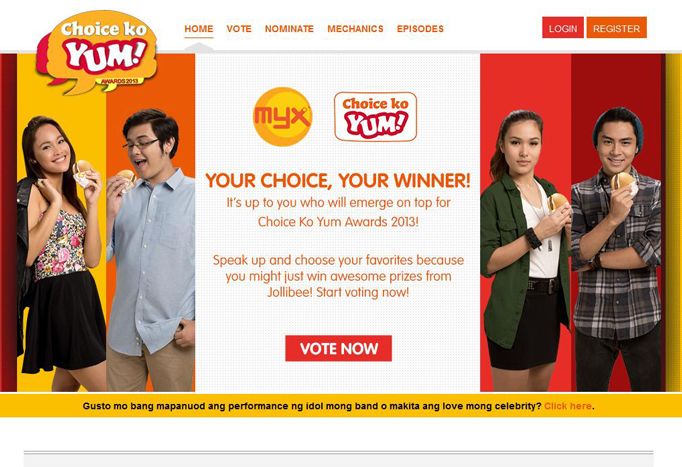 Go to http://myxph.com/choicekoyumawards/default.aspx
First, you have to be a registered user so that you can access the site.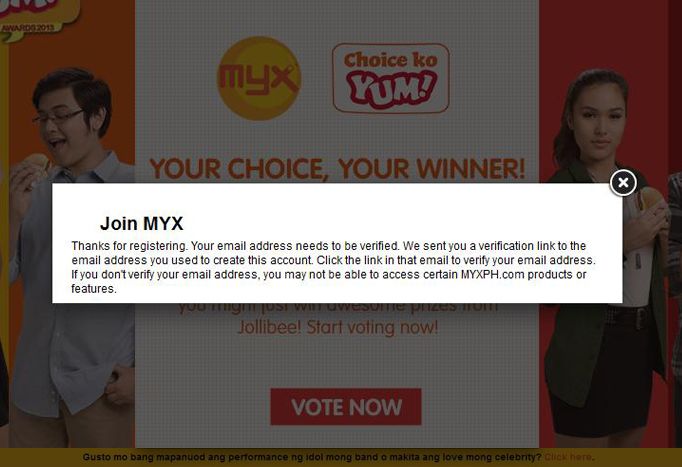 Then a message will pop out. You have to click a verification link through an email which will be sent to you.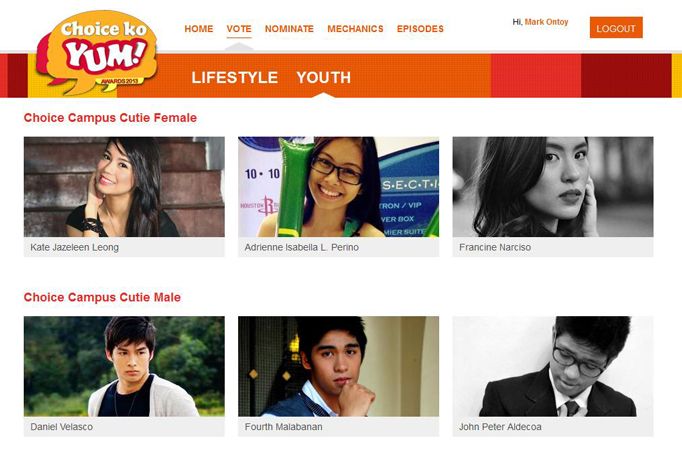 Once you're done, you can now vote for your: Choice Teen Beats, Choice Barkada Trip, Choice Social Hashtag, Choice Sport, Choice Flick, Choice Fashion, Choice Fitness Challenge, Choice Dance Craze, Choice Kilig Date, Choice Superhero, Choice Campus Cutie Female, Choice Campus Cutie Male, Choice Rising Performer, and Choice Youth Athlete – it's all up to us who we want to win in each category! Exciting, right?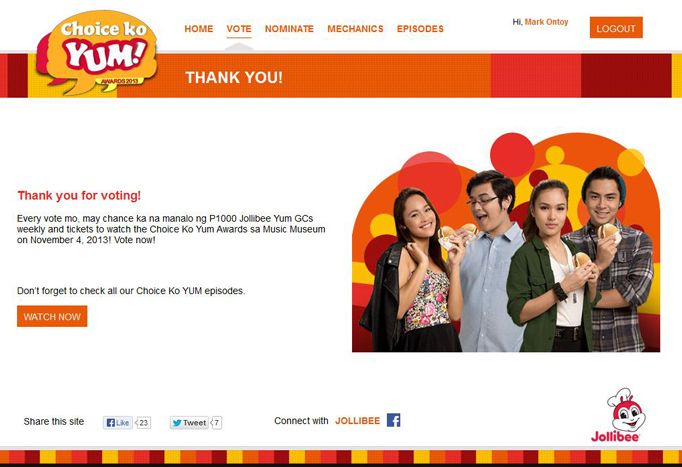 Don't forget to click the submit button so that your vote will be counted.
You can also nominate your favorites and see them live! Thinking of Julia Barretto? Enrique Gil? or Daniel Padilla and Kathryn Bernardo? It's all up to you because it is your choice just like your choice for Yum! Burger!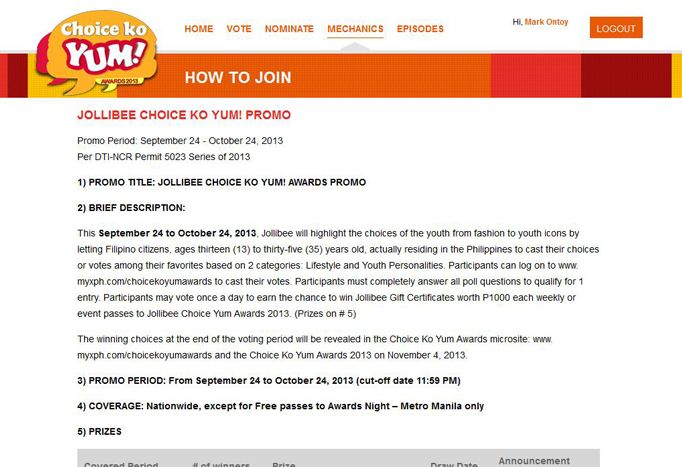 Don't forget to read the full mechanics. This contest will end on October 24, 2013, you have less than 10 days to vote and nominate! So what are you waiting for? Register now, vote and win! 🙂
BOOKMARK!